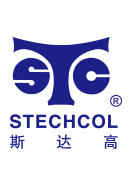 深圳斯达高瓷艺有限公司
stechcol
| | | | |
| --- | --- | --- | --- |
| 职务: | 团体会员 | 邮箱: | ckc@stechcol.com |
| 年份: | 2015年入会 | 电话: | +86-755-8311 1333 |
| 公司: | 深圳市斯达高瓷艺有限公司 | 网址: | www.stechcol.com |
| 职位: | | 地址: | 深圳深圳市福田区上梅林梅林路19号斯达大厦 |
斯达高瓷艺发展(深圳)有限公司成立于1989年, 专业于骨瓷的生产和陶瓷贴花纸的印刷。总部及工厂位于深圳,在香港设有办事处,便于紧密监控整个生产流程。
Stechcol Ceramic Crafts Development (Shenzhen) Co., Ltd was established in 1989. We are specialized in fine bone china producing & Ceramic decal printing Our headquarter and factory are in Shenzhen with an office in Hong Kong, so we can closely monitor the whole manufacturing process.

公司拥有经验丰富的员工800人以上,其中包括50位管理人员,40位高级技术人员。我们一流的市场销售队伍、新样品研发部门给客户带来每季新趋势的花面。基于良好的信誉,我们旨在为流行的器型赋予新品位,为客户带来最卓越的瓷器。
Stechcol employed over 800 skilled staffs including 50 managers and 40 technologists. Our excellent Sales & Marketing team & Sample Research & Development department provide our customers with new trend designs for every season. With excellent reputation, our company intends to bring the best of china from China and creates innovative ideas of stylish tableware.

本公司有一批优秀的设计师,所设计花面获国家版权局颁发著作权登记证书的已有100多款,2001年公司研发的蛇年日历盘获得中国丝网印刷及制像协会颁发的金网奖金奖,2002年该作品又在国际网印及制像协会(SGIA)网印大赛荣获金像奖,这是中国首次获得该奖项。2003年制作的挂盘《永远的王妃》荣获亚太地区网印展铜奖。2004年创作的皇袍挂盘再获SGIA金像奖和ASPT最佳网版印刷品最佳奖。2005年制作的《百骏图》荣获ASGIA金网奖陶瓷类金奖和亚太精品评比银奖。2006年作品《熊猫•九寨沟之春夏秋冬图》荣获国际网印及制像协会大赛金像奖金奖。
We also have a group of excellent designers. More than 100 kinds of original decal designs are authorized by National Copyright Authority Bureau. Our Snake Year Calendar Plate was awarded the Golden Image Award in 2001 SGIA Competition, which was held by Chinese Silk Screen & Image Making Association. It also earned the Award of Excellence from SGIA in 2002. STC is the first Chinese company to be honored by SGIA. Also in Asia-Pacific Screen Printing Show, our "Forever Princess" Collector Plate received the copper prize. In 2004 our Fine Bone China Plate "Emperor's Robes" won SGIA Golden Image award and ASPT Best of Show award, our "One Hundred Horses" collector plate was awarded the ASGIA Golden Image award in Ceramic Range & Asia-Pacific Refinement Silver prize award. In 2006.our "Panda • Jiuzhaigou in Spring Summer Autumn and Winter "Won SGIA Golden Image Award.

2006年9月,斯达高被国家质量监督检验检疫总局授予"中国名牌产品"称号,这增强了斯达高人永不满足现有的产品和成绩的决心。此外,斯达高是国内唯一一家花纸厂家领先获得ISO9001质量管理体系。
In 2006 Sep, Stechcol received the China Top Brand plaque and certificate awarded by the Quality Supervision and Inspection and Quarantine (AQSIQ). This award further reinforces Stechcol people's heart for never satisfying with the present products. In addition, Stechcol is the first leading decal factory in China to obtain the ISO9001 Quality Managemenf System.

我们主营的产品是:
1.骨瓷和新骨瓷餐具
2.高质量陶瓷、玻璃及搪瓷花纸
Our main productions are:
1. Fine Bone China & Fine Porcelain Tableware
2. Fine quality decals for Ceramic, Glassware & Enamelware etc.

斯达高一贯的宗旨是:信誉第一,创新第一,效率第一!我们将为您提供最优质的服务,创造双赢和繁荣!
Stechcol holds the principle of "Contract first, Credit first, Creation first and Efficiency first". We will provide you with our best services to create our glorious venture.